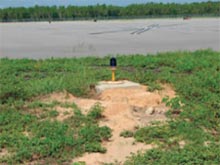 Erosion Problems?
Spraying herbicides around the light leads to erosion issues.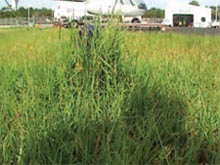 Visibility Problems?
The tedious task of manually trimming the grass often leaves lights looking like this.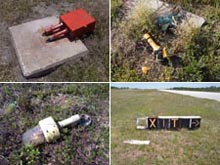 Breakage Problems?
Lights sometimes get lost in the grass and crews can not see them or in an effort to get "as close as possible," crews end up knocking the lights over.